How early would you be willing to get up in the morning to make sure you get your time in to bond with the snow?
It's harder than you think to get up while the sun is still below the horizon and the world is pitch black.
But you do it because you know that a sweet girl without her ski time is a cranky bitch.
Seriously.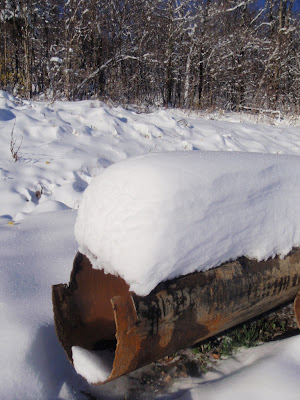 Sometimes, it's so easy to snuggle up with the puppy and close my mind to the beauty that awaits just outside my door.
But there is no fix that can compare to spending the morning in knee deep powder.
And I mean nothing.
So next time your girl is complaining about the weather, the bills, the government, the over-abundance of food she ate last night...
...pull her covers off, kick her out of bed, throw her boots at her...
...and make her go outside and play in the snow!
Guaranteed, she will return with a whole bunch of positive energy and a smile on her face :)
May You Find the Spirit of the Mountains Within You,
FemaleSkiBum :)