And the First Tracks of the 2011-2012 Ski Season go to...
VESPOLI!!
Damn, was it just absolutely stunningly gorgeous out there day :)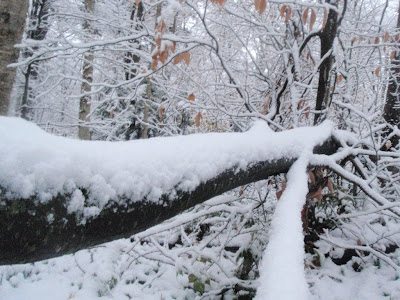 I found myself repeating the chorus from Bob Gibson's: "White World":
"My Skis are the things...
"...that give me my wings..."
"...and make me an eagle..."
"...and fly..."
Although the snow guns have not yet been turned on, mother nature has decided it is finally time to ski :)
Finally!
But no more worries today...when I looked out my bedroom window, all I could see was that beautiful white blanket.
It felt lile I was getting up in the middle of the night when my alarm went off at 6:45am
But I sprang from my bed with a nervous delight
I knew even before I peeked outside.
I could just feel that it had snowed. It just had to have snowed.
I will ski Killington 10 out of 12 months this year.
Happy Winter, Everybody!!
May You Find the Spirit of the Mountains Within You,
FemaleSkiBum :)