Because his kids were sick, a good friend of ours was family free for the holiday weekend...and he's a mountain biker :) Since the resort has to wait for the water to completely drain before opening for the downhill season, it was off to the buffed out singletrack of Pine Hill Park in Rutland.
From the Overlook you can see Rocky Pond and the glorious Green Mountains...
I made a new friend :)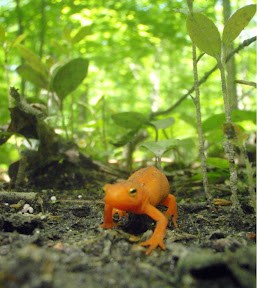 The Pine Hill Desert: that electrical space in between all the awesome shaded biking.
Sorry that there's not a lot of pictures this weekend. Memorial Day around here is more of a...how do we say...drinking holiday! Most of the restaurants and businesses are closed, except for those open for the Killington Stage Race. So those of us that stick around town because this is our home spend an awesome weekend with drinks in hand. In fact, the Idiots show at JAX on Saturday night practically required Killington residency .
And what did we talk about? Skiing. and Snowboarding.
See you on the Mountain,
FemaleSkiBum :)
Location:Pine Hill Park, Rutland, Vermont