One of my favorite things about Killington in the summer? It's a multi spport world...two days ago, I went for a pedal, yesterday I hiked, today we went trail running...tomorrow, who knows?
It's wonderful all the shade that the thick Vermont canopy provides..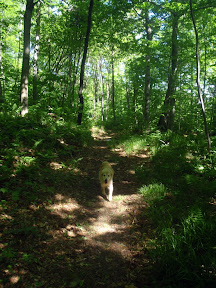 And then you come out onto the workroad and the sun is beating down on you...
...but the trails are so green and luscious :)
This is one of my favorite lines to ski...
...even though one of the exposed rocks ate my toe buckle this past winter...
...Can you guess where it is?
Even the Snowshed Quad looks beautiful when soaring above the wildflower gardens of the green mountains :)
See you on the Mountain,
FemaleSkiBum :)
Location:Killington, Vermont