The mountain was bleeding today :( it's amazing how much water is cutting up our beautiful snow. And even more amazing at how much snow is still there :)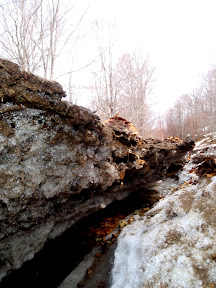 this crevass was NOT there two days ago!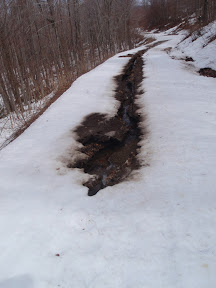 But there is still plenty of snow in the woods :)
All this beautiful weather (and the upcoming snowstorm) makes for a gorgeous sunset!