What a crazy day...the weather was gorgeous. So much so that it tricked everyone into going one layer shy and being just a tad bit chilly. But I had the best ride up the Skyeship, just staring out the window the entire ride watching the snow dump down on us for just about the same amount of time it took to ride the Skyeship. And then it stopped...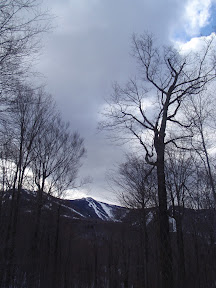 ...but the clouds were doing some amazing moving around, making all kinds of interesting shapes in the sky during the afternoon...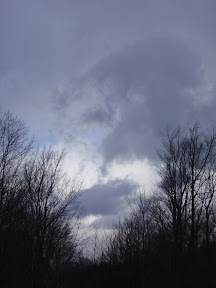 ...which made for a beautiful snowshoe with some girlfriends and their two dogs! Three Girls and their Dogs!
And then it was off to Sushi Yoshi for the Fourth Annual Iron Chef Competition. A former competitor and Iron Chef Champion in 2009, I was a little overexcited for my new role as Judge! Somehow a managed to mix up taste and eat, leaving myself with an explodingly large stomach by the end of the night :)
Posted using BlogPress from my iPad
Location:Sushi Yoshi